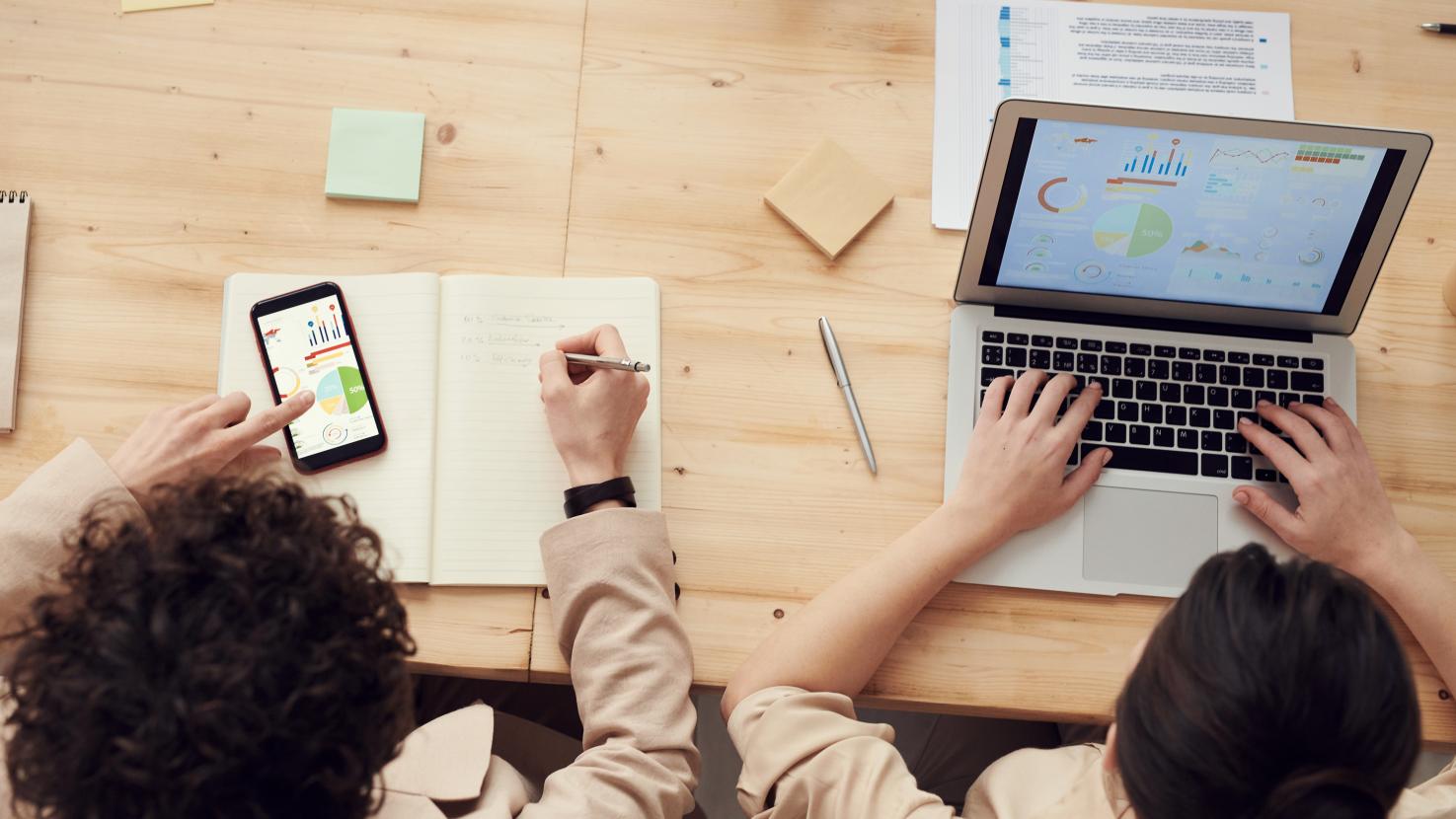 The middle class, once the economic backbone of the U.S. economy, has declined consistently for five decades from 61% of American households in 1971 to 50% in 2021, according to the Pew Research Center. Could data bring about the return of a growing middle class? 

A new, silent opportunity to form a Data Middle Class
In survey after survey, data-related jobs rise to the short list of the best jobs for the future. While developers and data scientist jobs swell, many "mainstream" professions, from PR to HR, marketing to management, and lawyer to law enforcement, are increasingly defined by analytics and data. I call these "Citizen Data Jobs"—jobs that require traditional skills in fields like business, marketing, or education, with some data-Tabasco on top. Data, analytics, and AI are the spice that's making traditional jobs sexy. And lucrative.
According to George Anders, four times as many Citizen Data Jobs were created in a recent five-year period than were IT jobs. In You Can Do Anything, Anders explains that while tech jobs grab all the headlines, in a recent five-year period, pure technology jobs grew by 541,000 while Citizen Data Jobs increased by about two million. 
While we have a long way to go–there are over 150 million adult workers in the United States alone–the trend is compelling. "Citizen Data Jobs" may be the key to reversing the trend of the vanishing middle class and a rising opportunity for all–a new Data Middle Class. 

Why the myth of the "Citizen Data Scientist" unicorn sends the wrong message
Teaching everyone to write didn't replace professional writers, and ubiquitous data literacy won't replace professional computer scientists. Instead, like democratized access to the ability to write, data literacy is essential for all. This, unfortunately, runs against the grain of conventional thinking.
Industry analysts inadvertently can send the wrong message with terms like "citizen data engineers" or "citizen data scientists." Not only are these terms offensive to serious engineers, but it's also hyperbolic, inaccurate, misleading, and potentially harmful. 
To put it another way, would you let a "Citizen Doctor" operate on you? No way! Instead, Citizen Data Jobs require a new class of workers to complement, not replace, trained data professionals. 
Steve Wexler, the author of the best-selling book, The Big Picture, advocates that critical thinking with data, interpreting dashboards, and decision-making is everyone's job; building effective dashboards requires training and practice, like a doctor.
Let's look at a promising process helping create a new, ubiquitous and diverse class of data-fluent workers.

A case study on creating a new data literate force: C1+ Amazon 
New York-based Correlation One (C1) created a program in 2020 called "Data Science for All." It provides tuition-free education in data science for adult learners from underrepresented groups. The training is underwritten by partners looking to hire diverse data-skilled graduates. C1 says: "We believe that data literacy is the most important skill for the future of work" and asks rhetorically: "The future is data-driven. Are you prepared?"  
One of C1's underwriting clients is Amazon, which recently launched a $1.2 billion data analytics training program called Career Choice. C1 designed a program for Amazon to provide data skills to fulfillment center employees, a dominant portion of their over one million employees in the United States alone.
As a mentor and board advisor for C1, I've seen firsthand how their program is building Citizen Data Job-ready workers. Entry-level Amazon workers are trained in data visualization, Excel, SQL, and Python. These skills are enough to lift graduates' pay from $15 an hour to $25. Amazon supports these workers to move up to other careers. But what's important to them is that low-income workers move one vital rung up the economic ladder. 
Correlation One has trained 3,500 diverse graduates in the last two years alone. They aren't just lamenting the loss of our middle class opportunity; they're doing something about rebuilding the middle class. The program helps underrepresented groups seize new greenfield employment opportunities, grow their wages, and teach future skills, all with zero debt. It's a win/win/win/win situation.

Four benefits of a new Data Middle Class
If the next middle class is a Data Middle Data, I believe three immediate benefits will accrue:
They can help break down diversity barriers

. Programs like Correlation One are making our data cultures more diverse and, consequently, less biased. For example, in

Jordan, which has the lowest rate of women's economic participation "

of any country not at war

," the C1 program helps women learn data from home, even in the country's most remote and rural areas. Progressive leaders in the country are using data education to lift this long repressed and talented talent pool.


 

New entrants bring new energy

. The aspiring data talent I've mentored in the C1 program are passionate, productive, hard-working, and smart. Not only do they look at data through a diverse lens, but they're also just plain fun to work with. The energy that comes from new blood, new ideas, and new opportunity is like a rising tide of passion that lifts all boats. 


 

More diversity begets less bias

. In recent years, I've applied social science learning to data science as part of patents designed to reduce AI bias. This learning is based on Daniel Kahneman's latest book,

Noise: A Flaw in Human Judgment

, where he makes the case that the best way to identify bias is to have somebody else identify it for you. As Dr. Kahneman calls them, decision Observers are the key to breaking down bias we may not see. More diverse Decision Observers ensure the "someone else" assessing algorithmic bias has a different point of view, and is the key to successful bias mitigation.


 

Reverse mentorship rises as the Data Middle Class soars

. A more diverse workforce helps existing data leaders learn, too. The practice of reverse mentoring, where a more junior employee offers guidance to a senior one, has a rich tradition in IT, but it can expand far beyond technology to deepen our understanding of the barriers many groups face as they try to engage with and use data. Younger employees bring not only a generational view to data, but they also teach you about new technologies and products.
The world continues to grow more diverse, and data culture must follow. Every data leader should look for opportunities to help accelerate the growth of the next middle class if they believe, as I do, that it's a story about data.