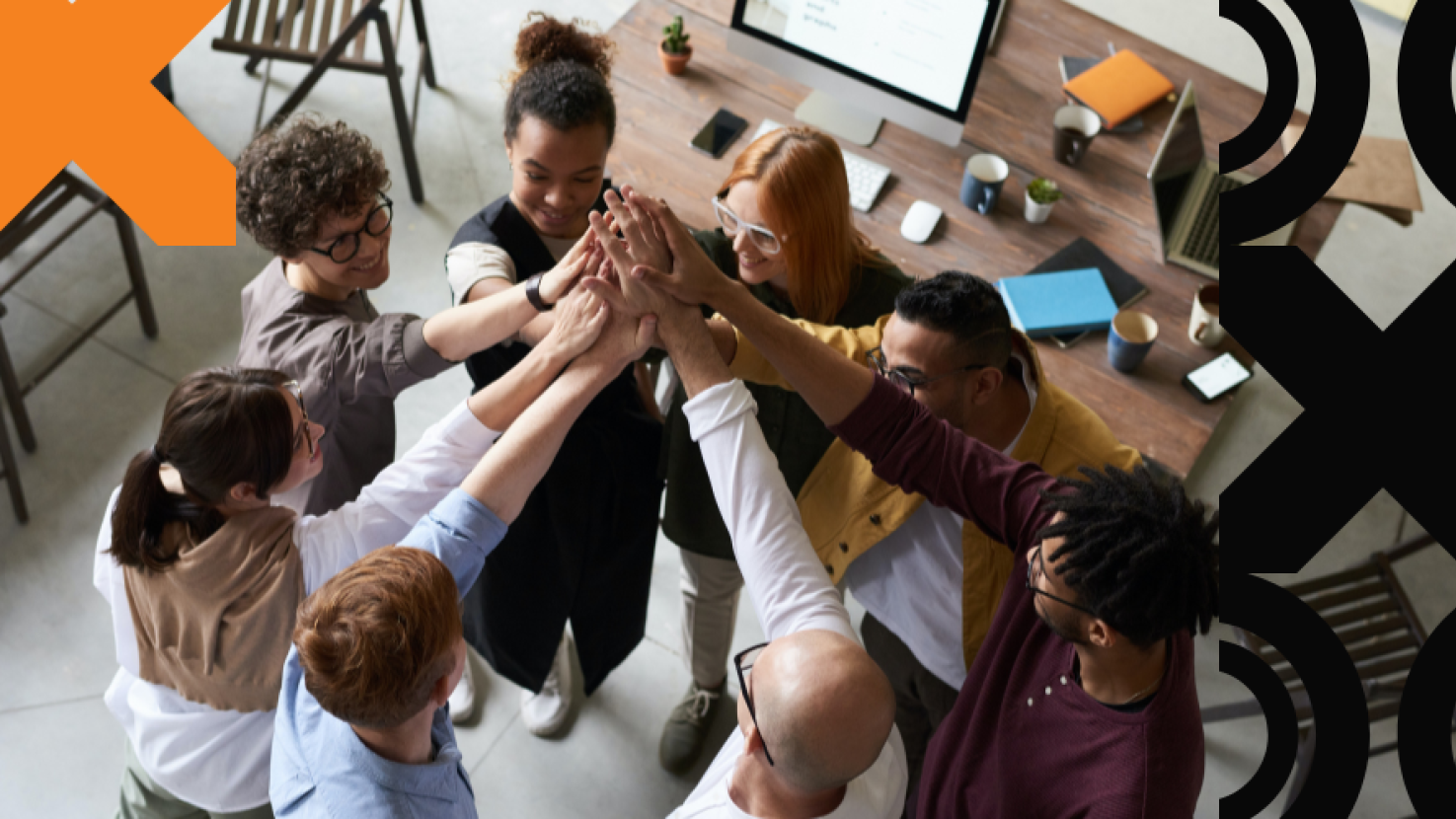 For 30 years, I've led teams building tools that make it easier to work with data: data virtualization, NOSQL databases, AI/ML model operationalization, and data visualization software. Yet with each Next Big Thing, we still seem to have too much data and not enough access to it.
The problem is that working with data is complicated, and just 8% of the workforce in the United States have technical degrees. That leaves 92% outside the "data club." Or does it? Working as a data leader to treat data as a team sport can help make the data rubber meet the business road faster for all. 
Teamwork builds data fluency for everyone, not just a few scientists, and puts better information at the fingertips of anyone. Here are five habits of cultures that treat data as a team sport. 
They hire data humanists

. Erin Waldron, a data visualization expert, was once

auto-rejected

from a job based on the job description she wrote for herself. She was rejected because her undergraduate degree was in poetry, but she had long parlayed that skill into world-class data storytelling skills.





Erin is what I call a Data Humanist: someone with 80% domain skill and 20% tech skill. These are among the most critical workers of today and the future. In

You Can Do Anything

, George Anders notes that during the same five-year period, the U.S. economy added 540,000 tech jobs but two million tech-influenced jobs. So Data Humanist jobs are growing just as fast as technology jobs, and there are four times more of them. 





Data humanists are critical in every industry: FinTech, MarTech, RegTech, HealthTech, GovTech, SportsTech, and HRTech. These are the jobs of the future. So the first principle of making data a team sport is to hire Data Humanists. 


 

They create a Data Fluency Operating System.

Hiring data humanists is just the first step to building a team. Schooling in data is like schooling in language – you need practice to

begin growing data fluency. So the second habit of an effective data team culture is to invest in a "Data Fluency Operating System" that transforms data literacy into data fluency. 





A Data Fluency Operating System is a platform that helps staff work with data more easily every day. As a system of support, tools, processes, and objectives, it also makes working with the organization's data a priority. 





Who's doing well here? Eighty percent of 1,200

Scottish Environmental Protection Agency

employees use data daily. SEPA provides education and support for every staff member, targets hiring employees with Data Humanist skill blends, and has tools and monitoring systems that check for success, failure, gaps, and a team to help fill those gaps. 


 

They build an Uncentralized Center of Excellence.

One of the essential elements of a Data Fluency OS is what I call an "Uncentralized Center of Excellence." While COEs are common, they're often centralized-- surrounded and separated by a moat. 





But an uncentralized center partners with business users. They embed team members inside teams and work shoulder-to-shoulder. Their job is to teach Data Humanists how to fish, not to do the fishing for them. 





An uncentralized center of excellence takes patience. It took seven years for SEPA to achieve 80% fluency. They have systems to measure fluency growth – who uses data, how often, and where they stumble. They run continuous training programs. They hold weekly lunch-and-learns about projects and recent ideas. But never in an ivory tower. Decentralized COEs work best.


 

They hire Citizen Technologists

. Teamwork is a two-way street. Too many companies draw bright lines between the CIO, CDO, or CAO office and the line of business. 





Citizen Technologists are the yin to the yang of Data Humanists; they're data fluent, primarily technical, but also have exceptional communication, collaboration, and coaching skills. Their job is to teach data humanists how to fish, not catch the fish for them. Citizen Technologists are teachers, mentors, and collaborators. They jump in when technology problems get tough. They ensure data humanists work safely and securely with the right data.





Like Data Humanists, Citizen Technologists are hard to find but essential.


 

Their leaders walk the walk

. I consulted for a tech company in year three of their annual goal setting offsite. The CEO shared their key results for the previous year. One objective, "40% of our new hires are women," was missed—they had achieved just 23%. 





I asked the most basic analysis question: 23%... compared to what? 





The CEO seemed confused. 





I realized he needed help. So I explained, "Well, if the previous year was 11%, you did well--short but trending better. But, on the other hand, if last year was 45%, you did worse. Which is it?"





My slogan is: be like Toto. 





Toto Wolff is the Team Principal and CEO of the Mercedes AMG Petronas Formula One racing

team

. He uses data every year, every day, every race, and sometimes, every lap. He invests in new technology and uses it to make day-to-day decisions by example. He convinced eight-time champion driver Lewis Hamilton to use a similar approach and look at data methodically every time he gets out of his car. 





Successful data teams have data leaders like Toto Wolff, who walk the walk with data.
Data as a team sport is about kinship and connection through data
Teams form alchemy through connection and kinship. These five habits – hiring Data Humanists, a Data Fluency Operating System, Uncenters of Excellence, Citizen Technologists, and Leaders who walk the walk – use data as a means to build a bridge of understanding for all. And every data leader can benefit from practicing them.